"Emily" is by renowned stallion *Telynau Royal Charter. She came to us from Copper Hills Farm in Clovis, California, as a weanling and stole our hearts from the first time we laid eyes on her.

Emily has been shown in halter, winning Res. Ch. Sec B mare at the Western National show in Elk Grove in 2006 under Judge Simon Bigley. She has only been shown one time under saddle due to Chelsea being away at college, but she impressed us all with a second place in her first under saddle class after only ten rides!

In 2005, Emily was bred to *Eyarth Grenadier and produced a filly and the first ever Designer pony, Designer Fairy Tale. "Bella" turned out to be everything we expected and more, winning first and second in her debut in the show ring. We repeated this cross in 2007. Emily's 2008 foal, Designer Extraordinaire, is for sale.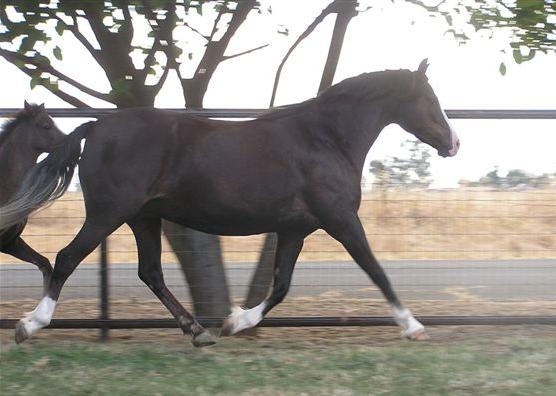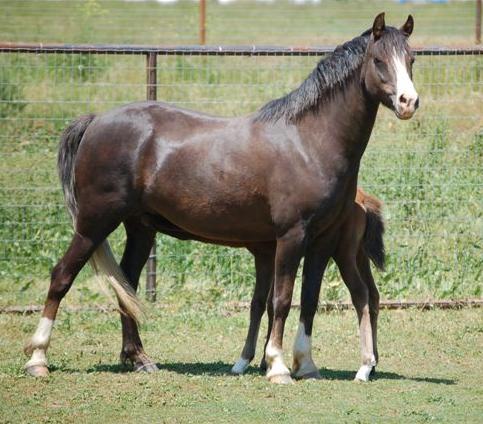 *Telynau Royal Charter LOM/LOM/AOE x Hillcrests Snow Shower

2002 Section B mare

Dark Liver Chestnut

13.0 1/2 hands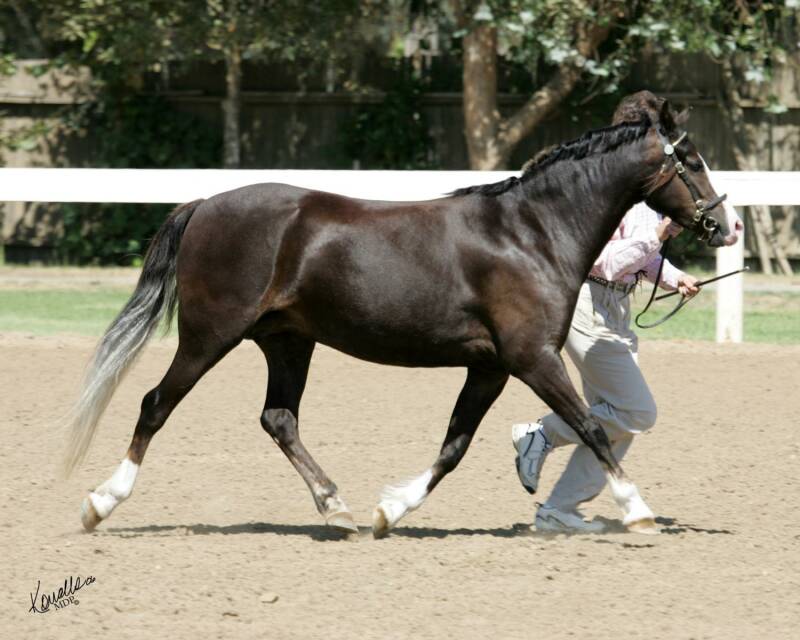 Denise Sexton and Chelsea Laatsch

Wilton, California

(209) 747-3220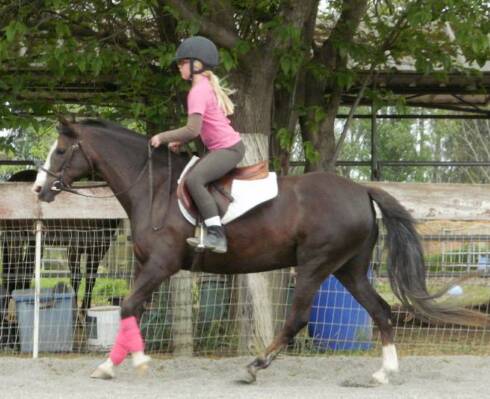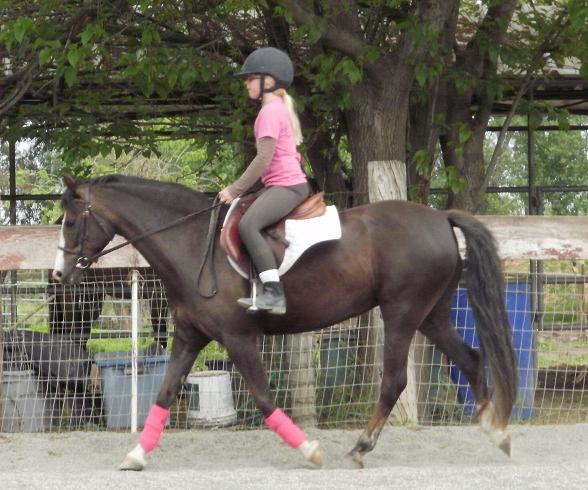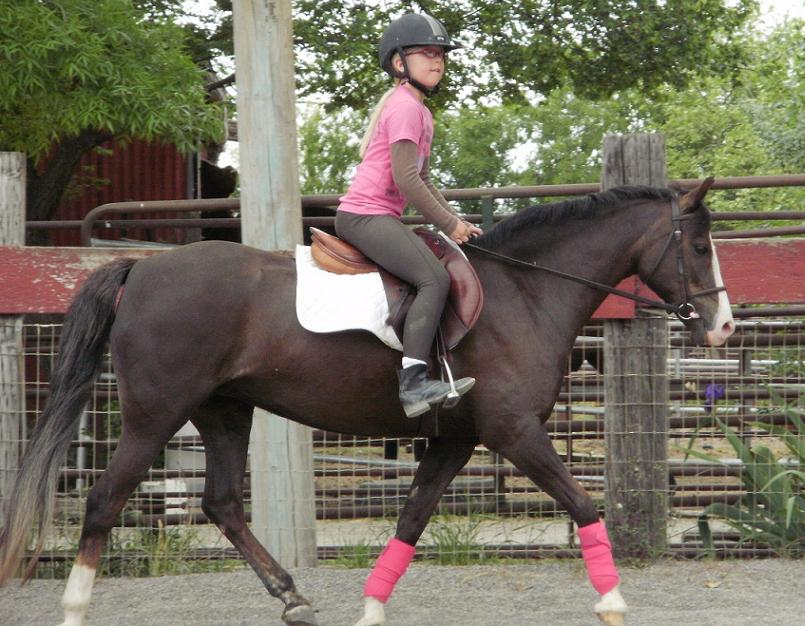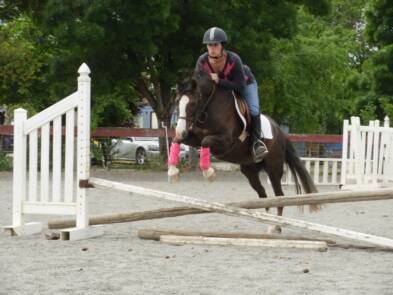 Photos above taken April 23, 2011. This was the first time 10 year-old Madison has ever ridden Emily.