Designer Hopes and Dreams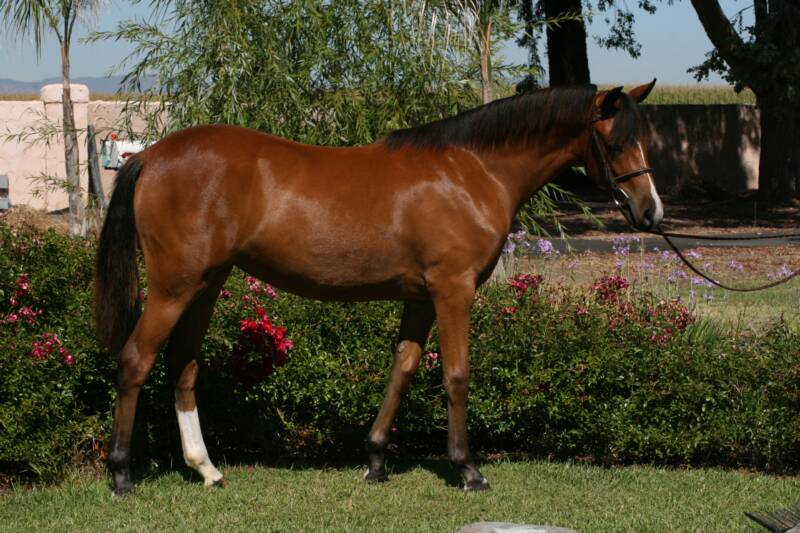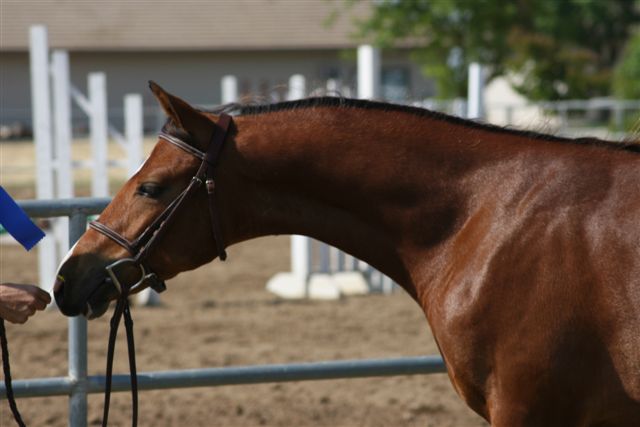 2006 bay Half Welsh Filly 

Currently Stands 14 hands

This is the first foal of Holly Hill Mardi Gras.  Both parents have dominated the performance ring, and we expect Hope to do the same. She is broke to ride and goes quietly w/t/c. This mare has "kid's pony" written all over her! She is very easy-going, but responsive and happy to do whatever you ask of her. She has proven herself as a champion on the line and is ready to strut her stuff under saddle. With a few more miles, this mare will take you to the top. You won't find another pony with as great a mind as this one has.  Hope is spectacular!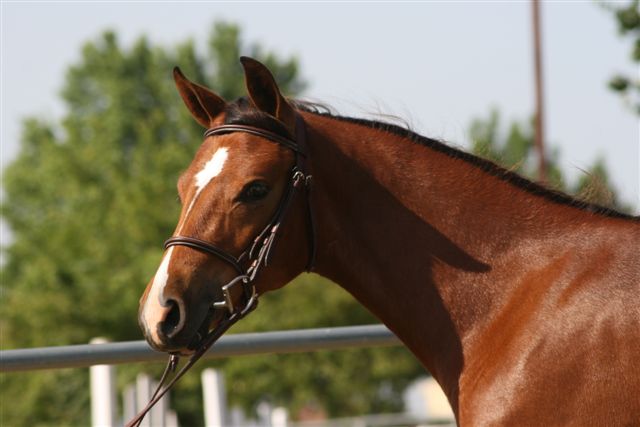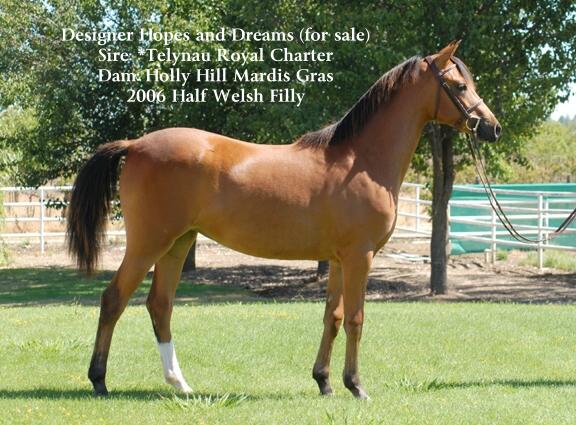 Two Photos by Alison Ruhe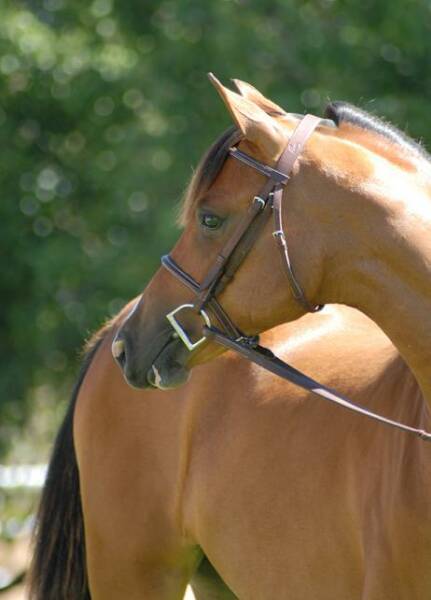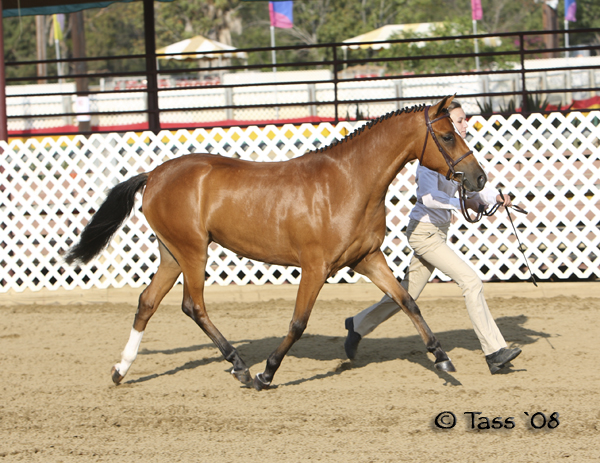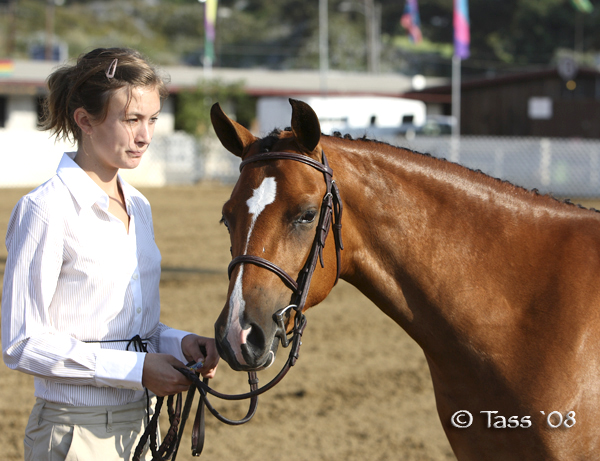 Santa Barbara National Show 2008 

1st/2nd 2/under Half Welsh 

Grand/Reserve Grand Champion Half Welsh

Western National Show 2009

1st/3rd 3/over Half Welsh Mares

Reserve Ch. Senior Half Welsh-Judge Almond

News: Hope has been started under saddle and is walking, trotting, and cantering quietly. She has been such a good girl!