Denise Sexton and Chelsea Laatsch

Wilton, California

(209) 747-3220

*Telynau Royal Charter LOM/LOM/AOE x Shetland 

2003 Palamino 1/2 welsh mare Currently Stands 12 hands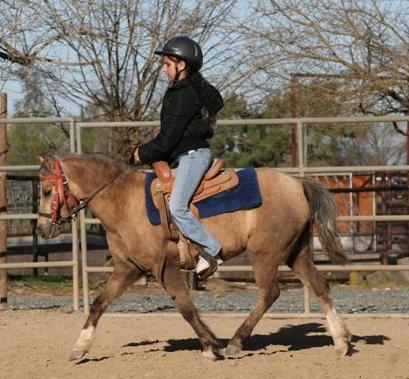 Gemma is a coming 5 year old welsh/shetland small pony. She has been started under saddle and goes w/t/c. very willing to please with a great work ethic. A Pretty mover with a great pedigree. Her Sire is International champion *Telynau Royal Charter. Will make a wonderful small pony hunter and an awesome kids pony with a little more training. Loads, clips, ties, bathes, easy to vaccinate, etc. Great mind! Price consideration to the perfect home. SOLD Congratulations to the Clermont Family at Clermont Equestrian in San Mateo, CA!

Owned by a family in the Sacramento Area. Watch for her and her little boy cleaning up at the SAHJA shows!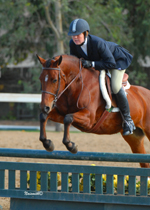 2002 Bay Large Sport Pony Mare

2003 Large Bay Connemara/QH Mare

Designer Hopes and Dreams

*Telynau Royal Charter LOM/LOM/AOE x Holly Hill Mardi Gras by *Llanarth Squire2006 1/2 Welsh Filly Currently Stands 14 hands

Hope is an absolutely exquisite filly! With parents that have excelled in the show ring, we expect nothing less of Hope. She has a very easy-going temperament and is very willing to do whatever is asked of her. She clips, ties, loads, stands good for the farrier, easy to vaccinate, wears a blanket, etc. She is also a fantastic mover. This filly has the potential to take you to the top in any discipline! She was shown successfully in pony hunter breeding in 2007 and made her show debut on the Welsh Circuit in 2008. Hope is broke to ride and going w/t/c-Anyone could ride this wonderful girl. You will be hard-pressed to find another pony with as good a mind as she has. Don't miss out on owning your next champion! Video available upon request. Watch out! this is going to be one to beat. Show home preferred. SOLD!! Congratulations Ixchel, Quinn, and Devi!! We wish you girls tons of success, fun times, and great memories with this amazing pony! Watch for this one at the shows in So Cal. Hope is currently being shown by her 6 year-old little girl in the walk trot division down south.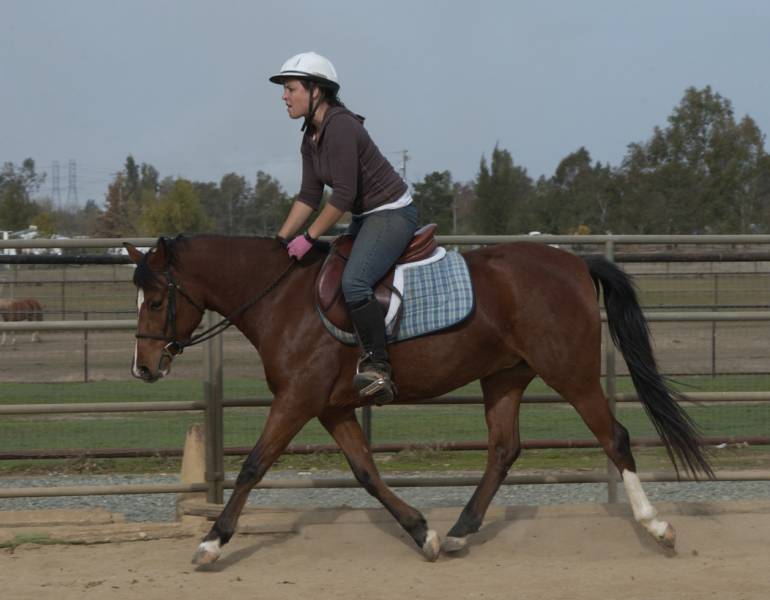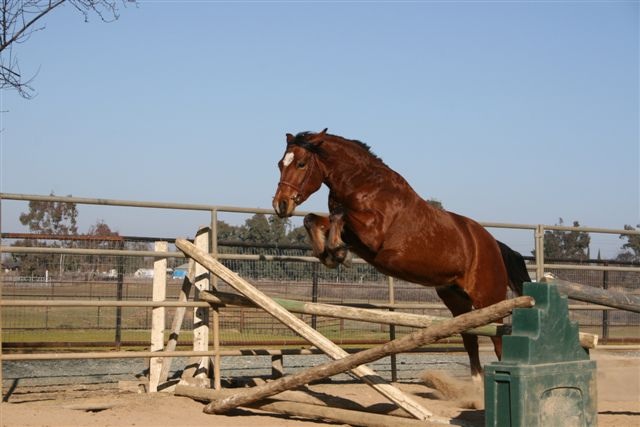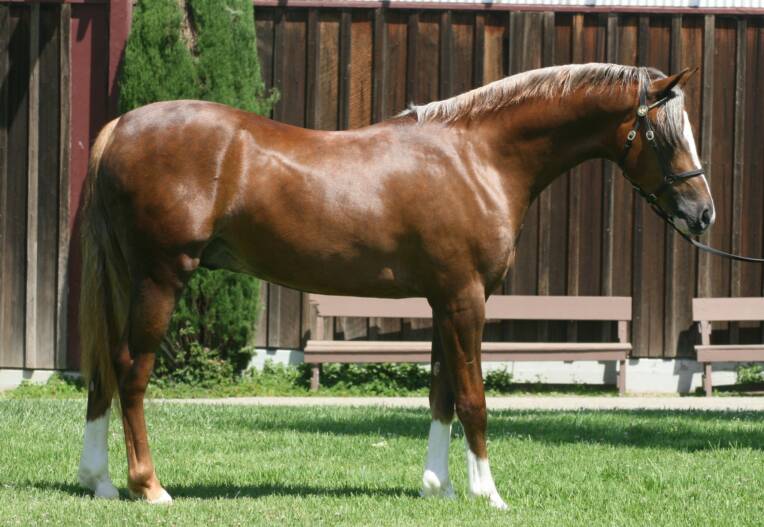 *Telynau Royal Charter LOM/LOM/AOE x Farmore Enchanting LOM
2008 Sec B Colt

This beautiful boy was spoken for before he was born. He is proudly owned by Sandra Gebo of Kingsbridge Farm, Pioneer, CA. He can be seen all over at the Welsh shows.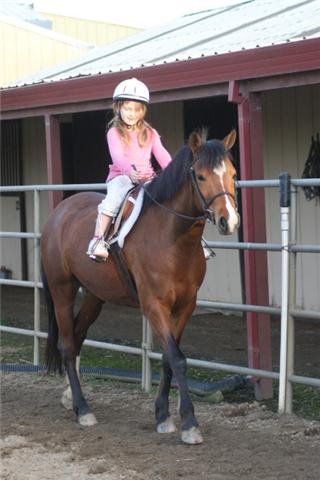 3 year-old Hope ridden by 6 year-old Quinn

 *Telynau Royal Charter LOM/LOM/AOE x Holly Hill Mardi Gras by *Llanarth Squire

2008 Large Bay 1/2 Welsh gelding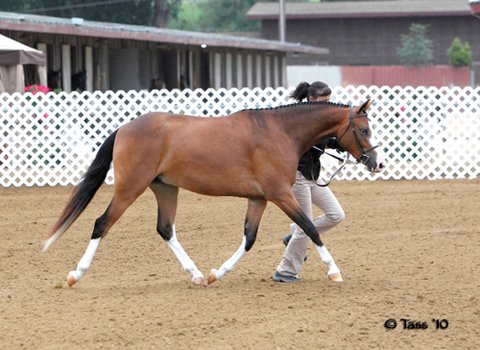 Sold!! Congratulations to Gina Rexford in San Juan Capistrano! We wish you all the best!

 SOLD!! Congratulations Ally Baker in San Ramon, CA! We wish you nothing but success with this fabulous pony!

*Telynau Royal Charter LOM/LOM/AOE x Hillcrests Snow Shower
2002 Medium Sec B Liver Chestnut Mare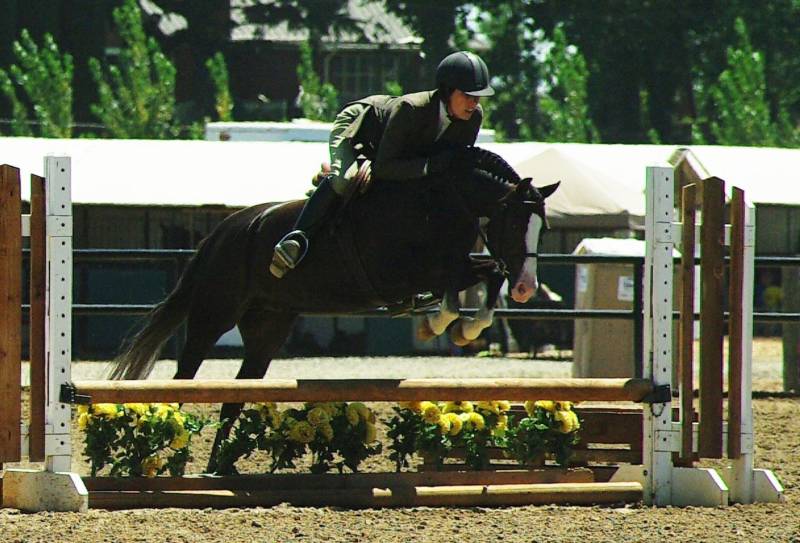 SOLD!! Congratulations to Gillian Levy and her daughter in Arcata, CA! We know you will love Seth as much as we do!!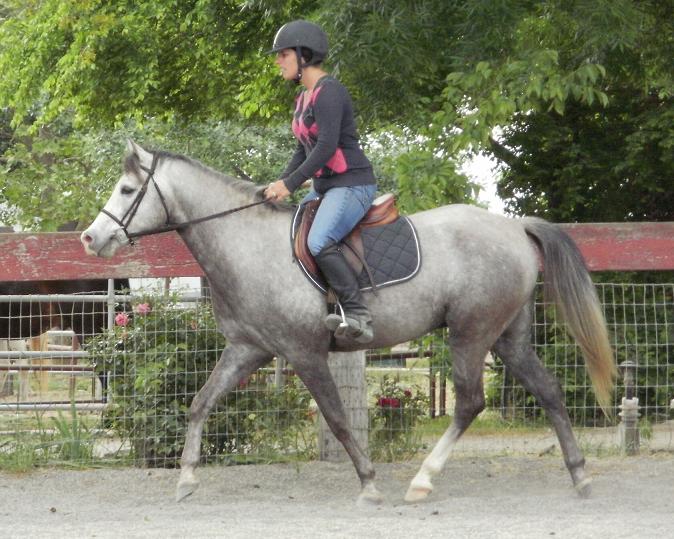 *Eyarth Grenadier x Lady Bug (Grade Quarter Pony mare)

2006 Greying 1/2 Welsh Gelding Currently Stands 13.3 1/4 Hands